BY JULIANA KENNY
JANUARY 8, 2015,
Originally published here: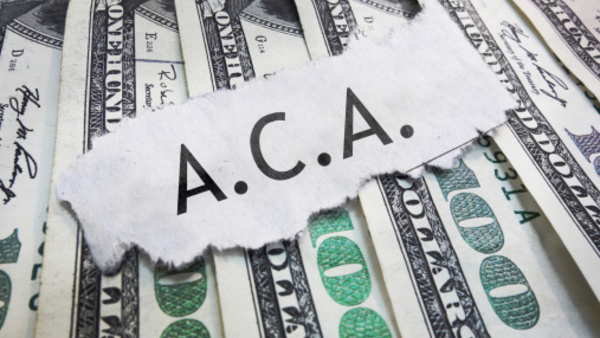 The Affordable Care Act (ACA) has most certainly rattled America, and depending on your views, for better or for worse. But there are specific ramifications for businesses, and employers of all companies, large and small, particularly as 2015 becomes the year employers weigh covering employees or paying a tax.
In an interview with Inside Counsel, Steve Friedman, co-chair of the Employee Benefits Practice Group at law firm Littler Mendelson, pointed out some of the changes that are occurring now and will be over the next couple of years as the Affordable Care Act's phases come into play. A trend he has noticed, and predicts will continue to evolve, is the changing way employers think about hiring.
He notes that on the political level, this aspect of the ACA is at the crux of the debate in Congress over altering the legislation. Those who are in favor of changing the language of the ACA want to lengthen the designated number of hours of those workers considered part-time so that employers aren't stymied in hiring. Friedman says there has definitely been a trend of employers using workers who are working fewer hours than regular, full-time employees. And he explains how the overhaul tax fits into this equation:
"[Employers] can pay a tax instead of coverage. The fact that they will be getting taxed more heavily where they were not taxed before will push up cost in business or push down the margins. Small employers are fearful of this law because of the fact that they may be covering people, but if they aren't covering people then they will be paying more in taxes."
And, as usual, small businesses have to be concerned with broad changes. Although Friedman says it is important to define what is meant by "small business." It is vital to distinguish numbers of employees including the number of part-time workers as they amass to the equivalent of a part-time worker in terms of equivalence. "In 2015, if an employer doesn't have 100 full time employees [or equivalents], the employer doesn't need to comply with the employer mandate. It doesn't have to provide coverage or pay a tax. In 2016, that number goes down to 50."
Smaller businesses, therefore, will feel an impact as the next couple of years progress, and the phases of the mandate flesh out.
Ultimately, Friedman says there is a greater caution of hiring now because of the ACA. Employers are examining the need for more employees in ways they did not in previous years. No doubt the scope of hiring in both big and small businesses will be one.