THE GOLDMARK DIFFERENCE
---
---
Personalized service is the hallmark of our Blue Bell, PA office. You will receive prompt responses to your calls and always speak directly with an experienced associate who is knowledgeable about your employee benefits plan. Your employees can also call us directly and we will personally handle their questions and concerns. Goldmark Benefits has access to all of the major insurance carriers in Pennsylvania, New Jersey, and Delaware for health, dental, vision, life, and disability insurance. By offering premium value-added services at no additional cost, Goldmark Benefits stands out as a small business employee benefits broker providing the advantages of a larger firm.
Products and Services
---
Goldmark Benefits has a team of associates that offer the knowledge and experience of a big agency, with the benefit services of a smaller company. First, we listen to your needs, and learn about your business. Then we narrow down a list of your best benefits options, and finally help you assess the best benefit package to offer your employees in terms of level of benefits, co-pays, and more. We specialize in an array of insurance options and plans involving medical, dental, disabilities and much more.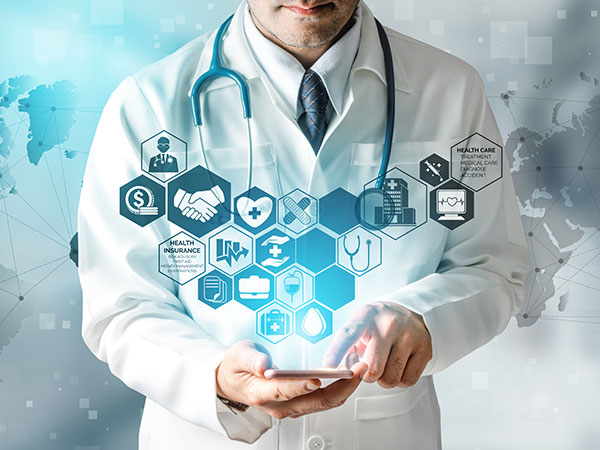 Healthcare Flexible Spending
Account (FSA)
---
If you're like most Americans, you're spending money every year on out-of-pocket, routine medical expenses. You can keep more of that money in your pocket and give yourself an instant raise when you make pre-tax contributions (up to $2,750 per year) to a healthcare FSA. Consider your election a cash-advance: you'll get access to your entire election on day one of the plan year.
---
Health Savings Account (HSA)
---
Designed to be used in conjunction with a high-deductible health plan, HSAs are quickly becoming the go-to employee benefit account -- and it's easy to see why. You can experience triple tax-savings with an HSA since funds are deposited pre-tax, grow tax-deferred, and can be withdrawn tax-free to pay for qualified medical expenses.
---
Health Reimbursement Account (HRA)
---
With an HRA, employers allocate funds into individual reimbursement accounts for their employees. This gives employers greater flexibility to control premium costs, while giving employees peace of mind with a vehicle to manage higher deductibles and cover certain types of out-of-pocket expenses.
---
Commuter Reimbursement Account (CRA)
---
A CRA allows you to set aside pre-tax dollars to be used for eligible commuting expenses, including parking, transportation, and vanpool services.
---
Dependent Care Account (DCA)
---
A DCA is an extension of an FSA and is designed to pay for the daily care of an eligible child or adult dependent. Funds can be used for expenses such as day care, before- and after-school programs, eldercare, and pre-school.
---
Individual Coverage Health Reimbursement (ICHRA)
---
The Individual Coverage Health Reimbursement Arrangement (ICHRA) gives employees greater choice and flexibility to pick a health insurance plan that fits their needs. With an ICHRA, employees can get reimbursed for individual health insurance premiums and certain medical expenses, determined by their employer.
---
Excepted Benefit Health
Reimbursement (EBHRA)
---
With an Excepted Benefit Health Reimbursement Arrangement (EBHRA), employees get reimbursed for out-of-pocket medical expenses like co-pays, deductibles, dental and vision coverage, COBRA premiums, and long-term care.
---
Compliance & Healthcare Reform Bulletins
---
We understand that in today's complex world it is important for our clients to have a trusted resource for compliance and healthcare reform updates. As new topics and guidelines become available, our benefits counsel prepares timely bulletins to help simplify these complicated benefit issues.
---
HR360
---
With HR360, you'll find easy, step-by-step guidance on how to comply with a broad range of laws from Health Care Reform, COBRA and FMLA, to how to interview, hire and terminate employees. Whether you have 25 employees or 500 - HR360 provides the guidelines that will help you comply with the laws, written out to be easily understood.
Health Advocacy Program
---
Health Advocate™, Inc., the nation's leading independent healthcare advocacy and assistance company serves more than 7,000 clients providing more than 20 million Americans with expert, personalized help to resolve healthcare and insurance related issues.